Post Classifieds
Water Is Life: Why You Should Drink More Water
We all know that drinking water is extremely vital to the overall health of our bodies. Though we know we need to drink water (a gallon a day), sometimes we simply just don't want to. I used to dislike drinking water but still did because I knew my body needed it. So, I challenged myself to drink more water and it is now the only liquid substance I drink every day.
I have no suggested steps or plan for one to follow to achieve drinking more water. For me, I just literally wanted to do better by my body and be more conscious of what I put in it. I also can have extreme breakouts and knew that water could help drastically eliminate them.
What I do is buy the 24-pack of Poland Spring that contains the 500 mil bottles, and drink about 8 bottles a day. I found that in doing this, it became easier to drink water on a consistent basis. I drink a bottle as soon as I wake up, a few more in between and one last bottle before I go to bed.
I also said a prayer asking God to give me a thirst to drink mostly water. Some may think that that is "insane," but God knew I really wanted to start doing right by my body. I most certainly give him the credit for the fact that it is now all I drink. Prayer can indeed change things.
Drinking more water on a daily basis will be such a great benefit to your body. I read an article titled "7 Science-Based Health Benefits of Drinking Enough Water" (Leech, 2017), that talks about how increasing your water intake will promote weight loss, increase one's energy and brain function, and help maximize physical performance.
Since drinking only water, I have noticed my weight drop, my skin complexion is clearer and more even-toned, I feel more energized daily, and I don't over-eat. It's those positive changes that help me stay the course to continue drinking water so that I can feel and look my very best.
It doesn't have to be "boring" either to drink water. You can use lemons, mint leaves, and different types of fruit pieces in your water to give it a boost in taste and add other healthy incentives. For example, adding lemons in your water will help give your immune system a boost and is an excellent source of potassium.
The benefits to drinking more water are endless. Making the conscious decision to do so, however, requires willpower. You have to first mentally decide that you want and will drink more water. It is not an easy thing to do especially with all the different sugary drink options that one can crave. I guarantee though that if you do drink more water, you will see and feel a difference in your body that you will want to continue.
Discuss This Article
More Uloop Health Articles
UNIVERSITY OF WISCONSIN HOUSING LISTINGS
See all UNIVERSITY OF WISCONSIN Housing Listings
UNIVERSITY OF WISCONSIN Housing Listings
GET TOP STORIES DELIVERED WEEKLY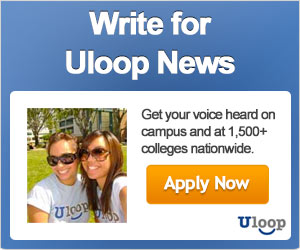 TOP COLLEGE NEWS